THANK YOU SO MUCH FOR ALL OF YOUR SUPPORT!
Summer has ended along with the 88th season of Camp. We would like to thank our alumni, family, and friends for such an overwhelming amount of support. As we prep for our 2020 season, we would like to remind you of the many reasons to support Camp Rising Sun. Whether you are an alumnus/a who was greatly impacted by your time at Camp, a parent who is inspired by the life-long impact on your child or a friend of the organization who wants to be part of making a difference in the world. Your support is an investment in changing our campers' lives and the global communities they impact.
The campus covers about 100 acres in historic Rhinebeck, NY. Pictured here is Main Building, which houses an indoor gym, the dining hall, bathrooms, and a campers' lounge. The mural on the side was painted by campers.
Projects can be whatever campers conceive. This mural was conceived and created over the entire course of the camp season in 2015.
Do you want to shoot some hoops? We have a space for that.
The camper's lounge is where campers hangout. This space is used for playing instruments, games, watching movies, and group other activities.
The Assembly Bell is where everyone gathers for our large group meetings.
Campers join us from around the world -- over 34 countries.
A birds-eye view of the campground.
We encourage campers to express themselves through art. As a result, campers create beautiful murals all over the campground.
A camper built gazebo sits atop Cabin Hill, surrounded by Art, Drama, Hiking, and Projects Cabins,
The Clinton pond. The pond is surrounded by trails which continue into the woods beyond.
Being away from a city has its benefits - the stars at night are spectacular.
Campers sleep on cots in wooden-platform canvas tents like these.
We love celebrating birthdays at Camp! We especially love learning how to sing Happy Birthday in as many different languages as possible. Every summer we celebrate birthdays by singing Happy Birthday in every language represented at Camp that year.
CRS 2017
Our staff was excited to meet our CRS 2017 campers!
CRS 2019 girls session
CRS 2019 girls taking a break in between volleyball sets. Learning different sports throughout the summer is a favorite pass time for our campers.
One way we explore diversity at Camp is through meals. During the season, campers cook and serve meals from their home country for the staff and other campers.
Instructions range from academic to artistic to athletic - some, like this one, even involve visiting guest instructors.
Campers can use Instruction time as an opportunity to teach others about their culture, history, or language.
Instruction topics can vary from cultural, mathematical, social, political, personal topics. If campers are interested they can keep Instruction topics going into their Self-Structured Time (SST).
Alongside instructions, we have project time. Projects give campers the opportunity to create, build, and learn how to construct something new. Projects range from producing honey from our on-site beehives to building a new lean-to.
Projects can be anything -- murals, small improvements, gardens, or, like this stargazing tower built in 2008, they can be big construction projects.
In addition to leadership and project management, Project time also serves to teach campers real-world skills, like how to use tools.
A camper built a suspension bridge that spans a small creek behind the pond.
CRS 2019 girls session
The girls rebuilt the bridge over the creek behind the pond from a rope suspension bridge to a beamed bridge.
CRS 2019 girls session
CRS 2019 girls working on part of the beamed bridge.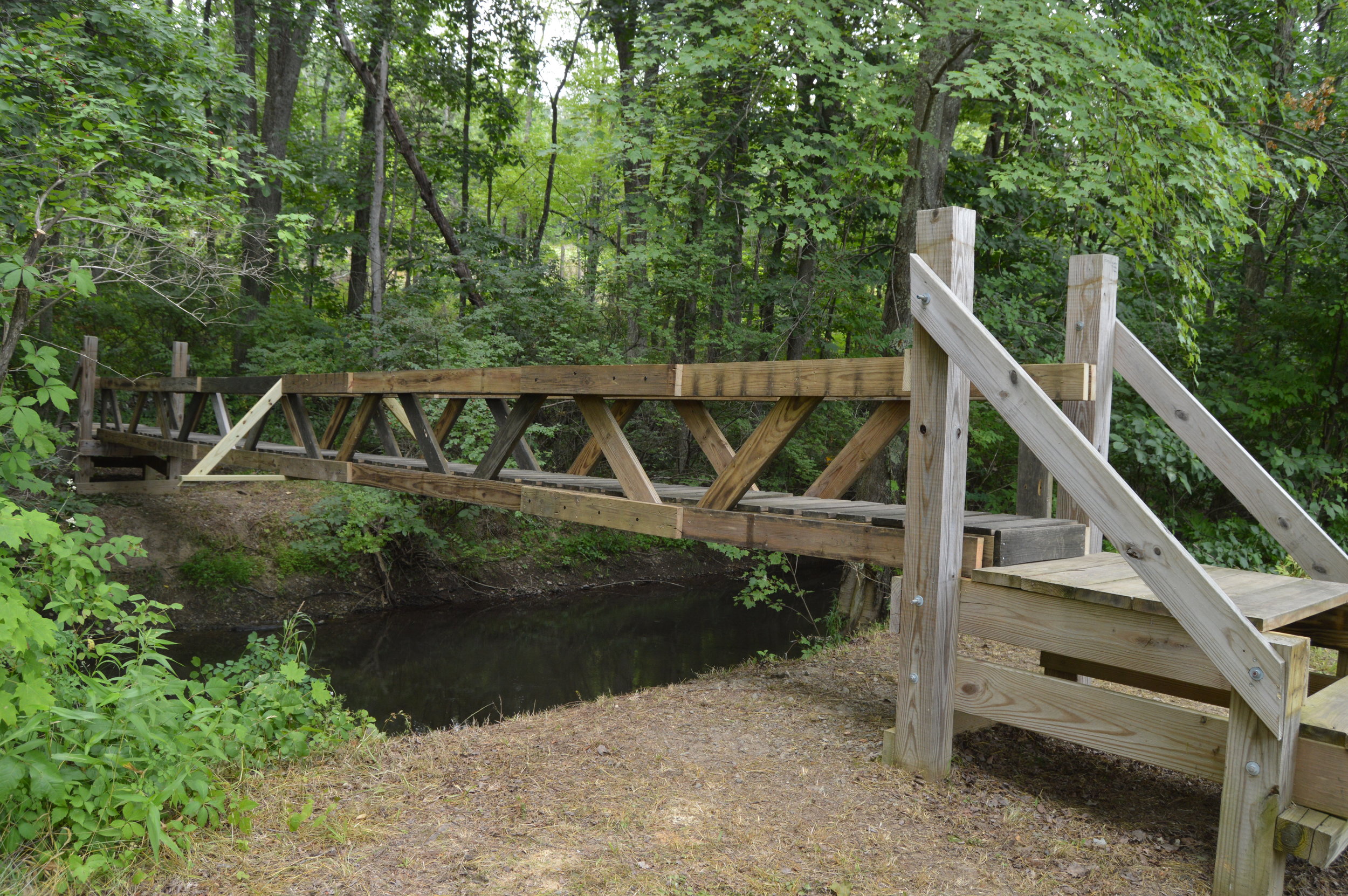 CRS 2019 girls session
The finished beamed bridge the CRS 2019 girls built.
Here we see campers building a brick wood-fire oven
Campers fixing up the on-site Finnish sauna.
CRS 2019 girls session
One of our campers learned how to catch a fish while on the Wilderness Trip at the Red Hook campus.
The Clinton campus features many trails beyond the main campus. Here, we see campers working on clearing a fire pit in the woods.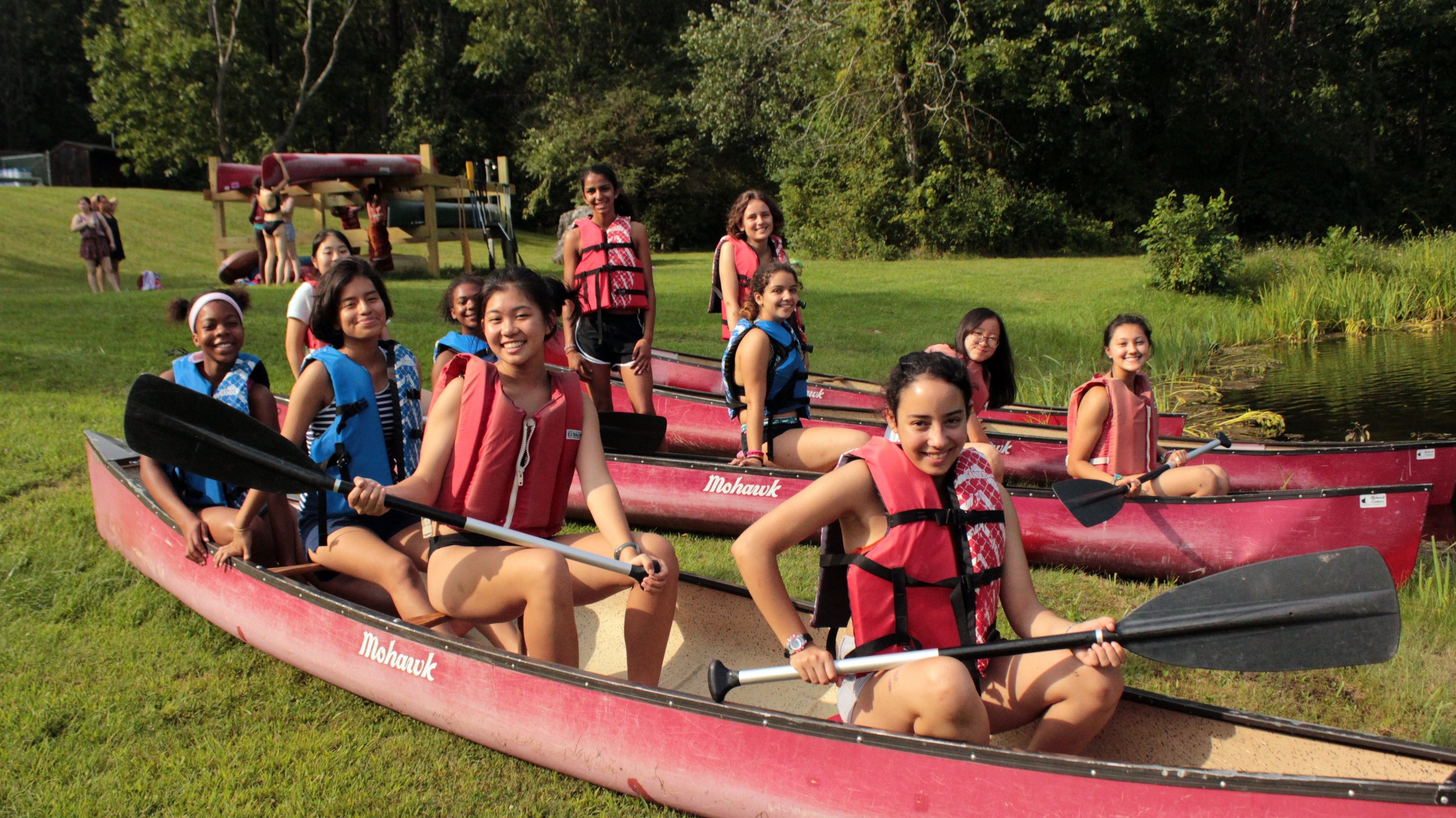 Every week, campers have the chance to showcase their talents and abilities in a camper-produced show.
A program involving the entire camp occurs about once per day. They vary -- some are simply games, others involve discussion on ethical, political, or social issues.