About Editors
Minseop (Korea) & Jeffrey (New York)
Hello world. We are the blog editors for Week 8 of the last week of boy's session. I am Minseop from South Korea. I'm looking forward to share our stories of this week with you.
Hello everybody. I'm Jeffrey from Queens, NY. I hope you enjoy the blog we have created for you.
Camp Rising Sun is coming to an end.
Week 8 of Camp is here and everyone is feeling a certain way. Some are melancholy and others are excited to see their families again, to view their life back home with fresh eyes, and utilize the lessons learned and experiences back home. While the community is getting used to the routine of teamwork, instructions, and projects, the week is quickly coming to an end. This week's blog will focus on the big things that have happened this week and the special events.
Summer Self Reflections
Camp is ending, but our journey has just begun. It is the end of the season, so we collected memories and reflections from our campers.
Vigil Night
During Week 8, campers experienced their first vigil. Vigil night is a very special night for many campers. It's a night where campers have the entire night to reflect on their time at camp and on themselves. During this long night, campers bring fire supplies to their vigil sites and have to devise and attend to their fire throughout the night. Many complications occur during vigils, but here are some perspectives of Campers about their vigil night.
Finding Our Own Identities
This week's evening programs focused on finding our own identities. We had two nights where we had deep discussions about our ourselves. Since it is the last week of camp, our evening program focused on reflecting on our personal selves.
Our first program took place on Friday in which it was split into two parts. The first part was a small group discussion about us. We formed groups of 9 to 10 and answered questions which asked about our identities. We talked openly about our backgrounds. Everyone passionately participated in conversations and we were all open toward others' stories. Our community members shared their deep stories and these conversations even continued on during tent talks.
The second part was led by our counselor, Olivia. Several key factors that configure someone's identity were posted around the gym. There were spots representing identity composition, such as educational background, mental ability, race, sexual orientation, gender, and body image. When Olivia read questions about our identity, such as "Which factor of identity do you consider the most important?" or "Which part of identity seems to be the newest to you?", campers moved to a spot that corresponds to what they deem important or whatever the question was asking. We also had 1 on 1 discussion about why we chose a certain spot. It was a time that made us think about our own selves, and it was a mind-expanding experience. Everyone participated in this evening program in a serious matter and it made them aware of who they really are.
Our second evening program took place on Monday. We were discussing and thinking about one factor of identity, gender. The activity was composed in two parts. First, we got about 10 minutes to think and write about our own definition of gender, how we perceive our own gender, and how gender difference is depicted in the media. We thought seriously about the meaning and the portraits of gender. As our Assistant Camp Director, Mads, said, "Gender is a more social and cultural term. It is defined by the individual's choice and perception rather than biological difference." It is this meaning of gender that I believe is the true definition of gender. The second part was comparing our answers about gender and the other questions that were answered by us, and we watched short movie clips that were deemed by our community as negative and toxic masculinity depicted throughout the scenes. We had a discussion about how certain gender roles and expectations are portrayed in characters. It was a time that allowed us to think about how toxic masculinity affects any gender.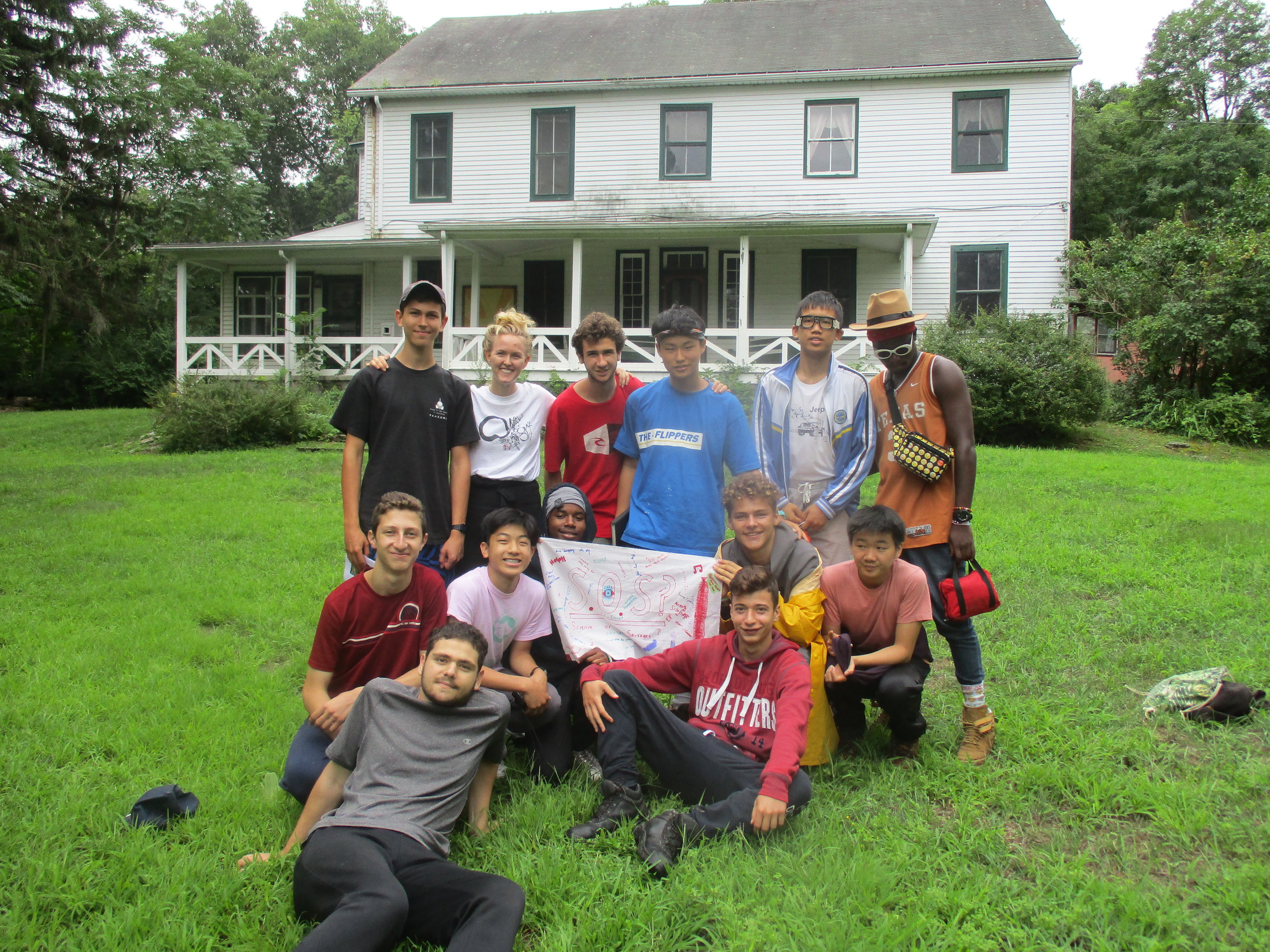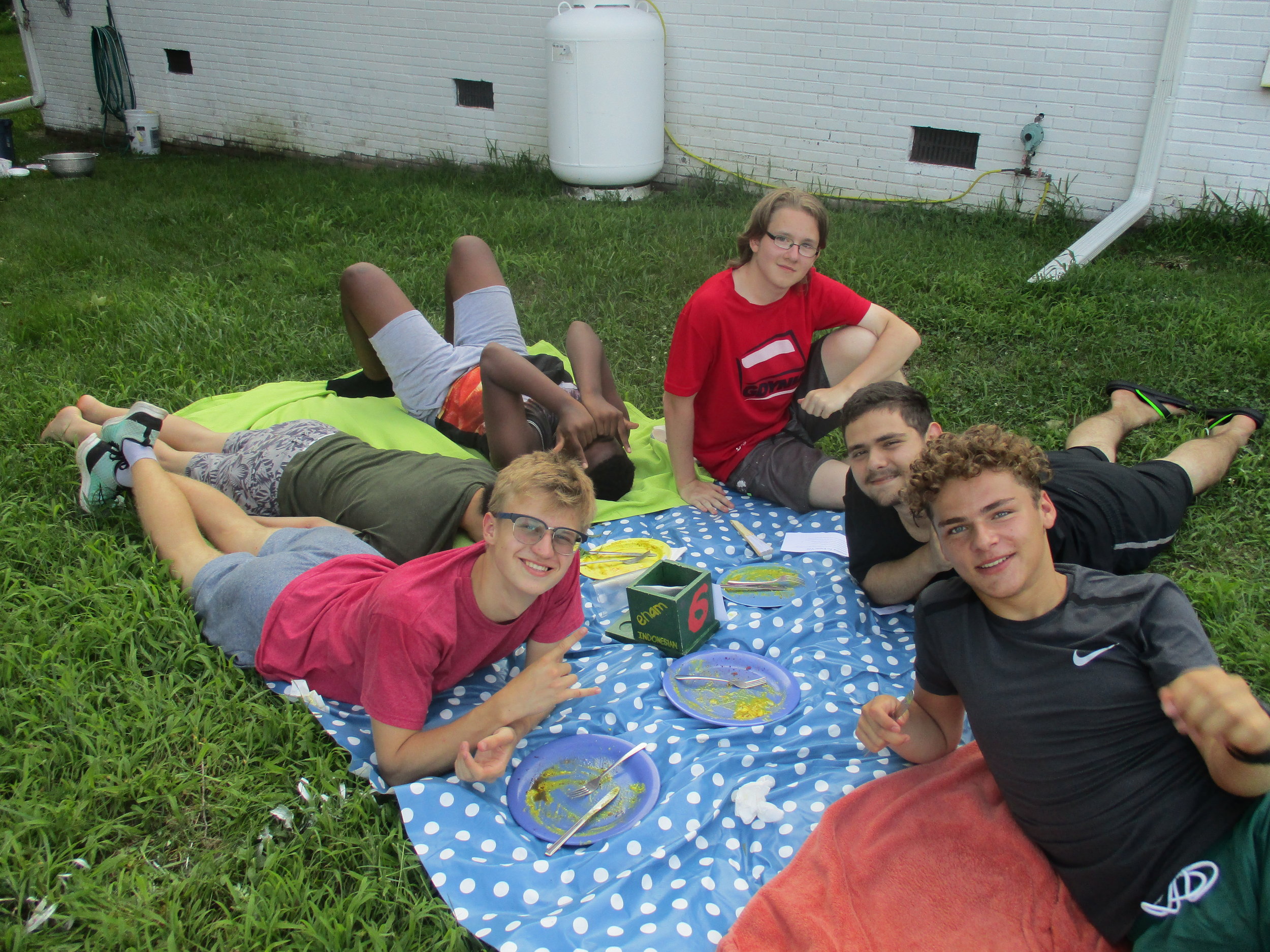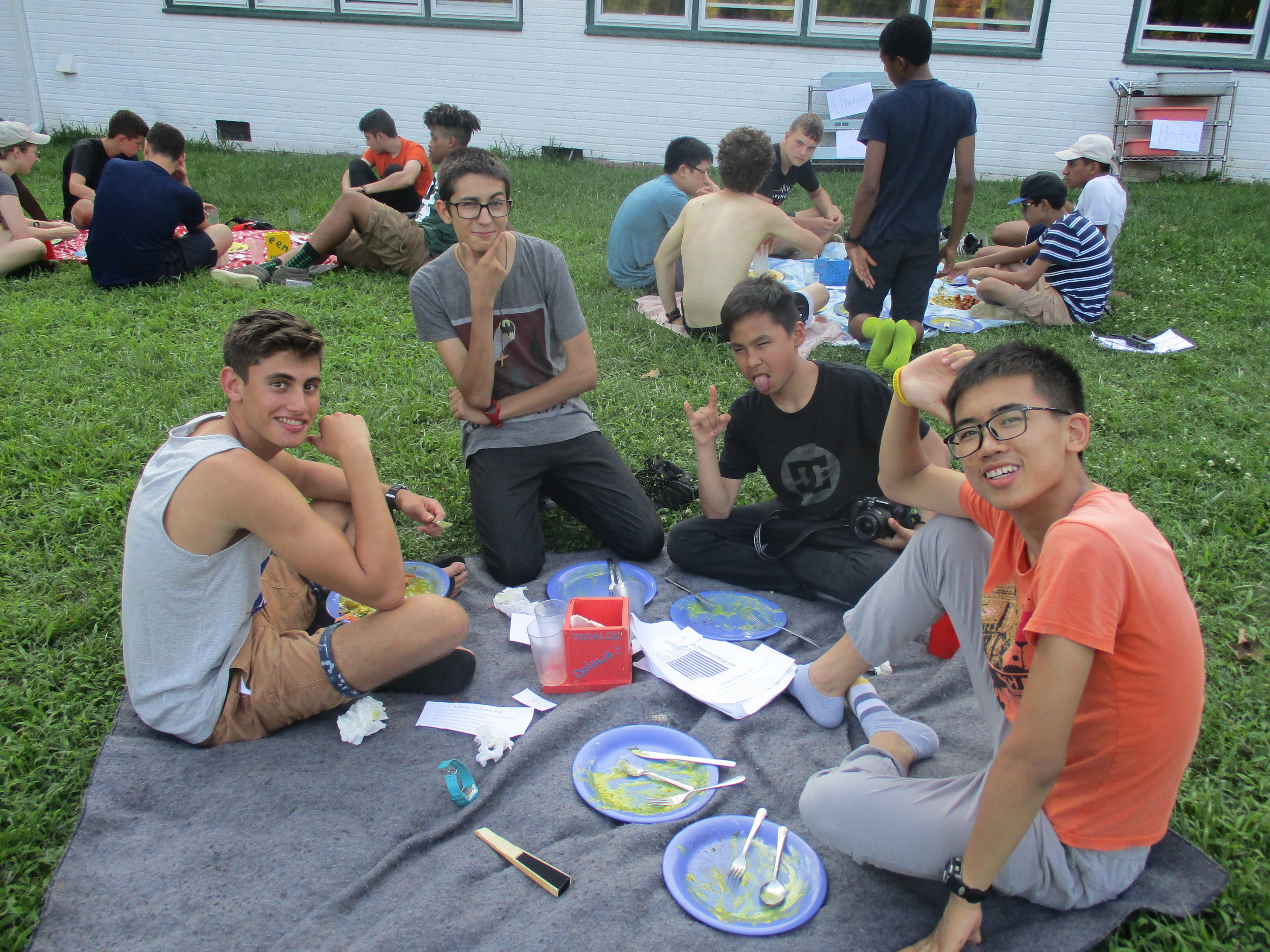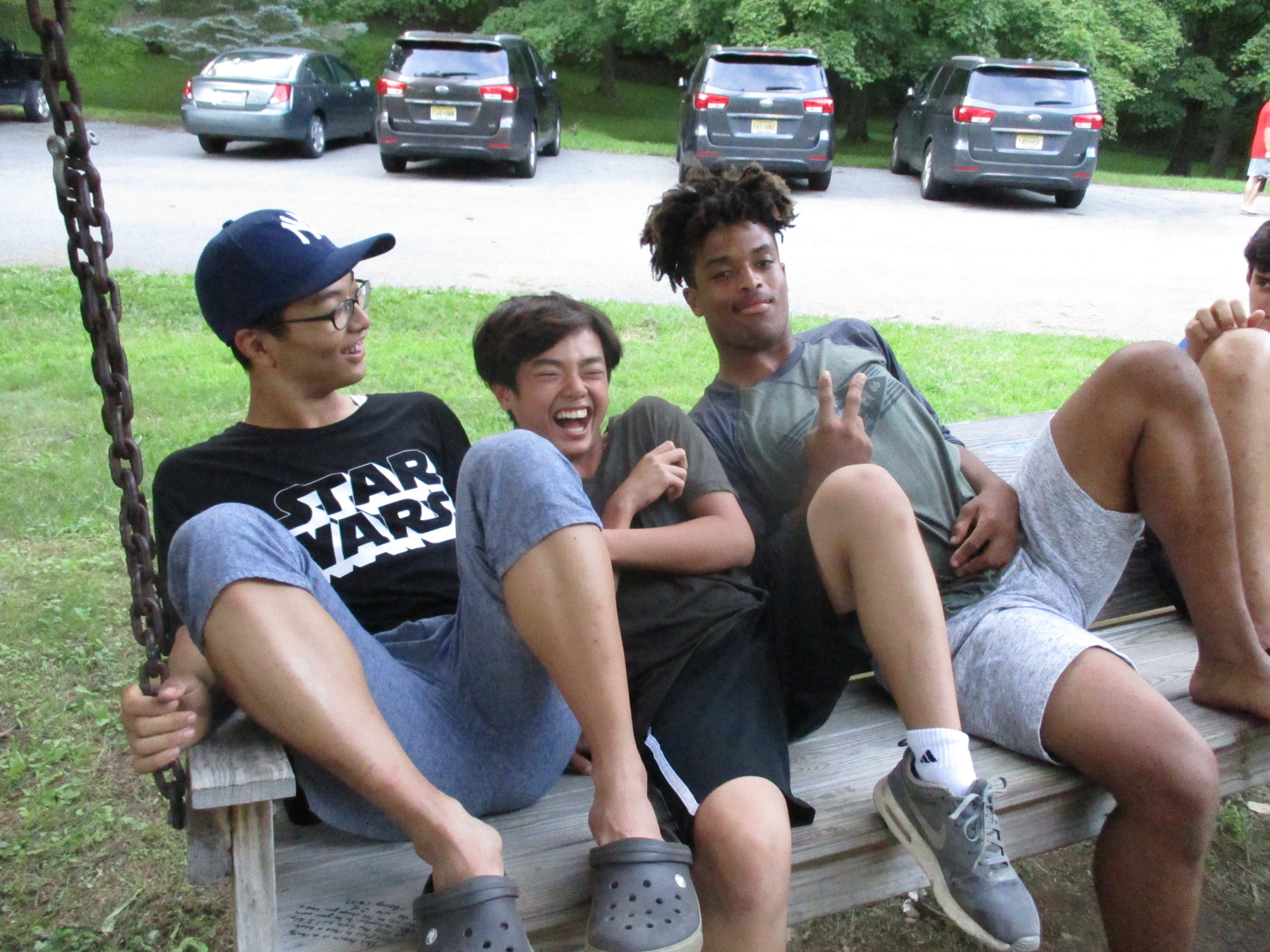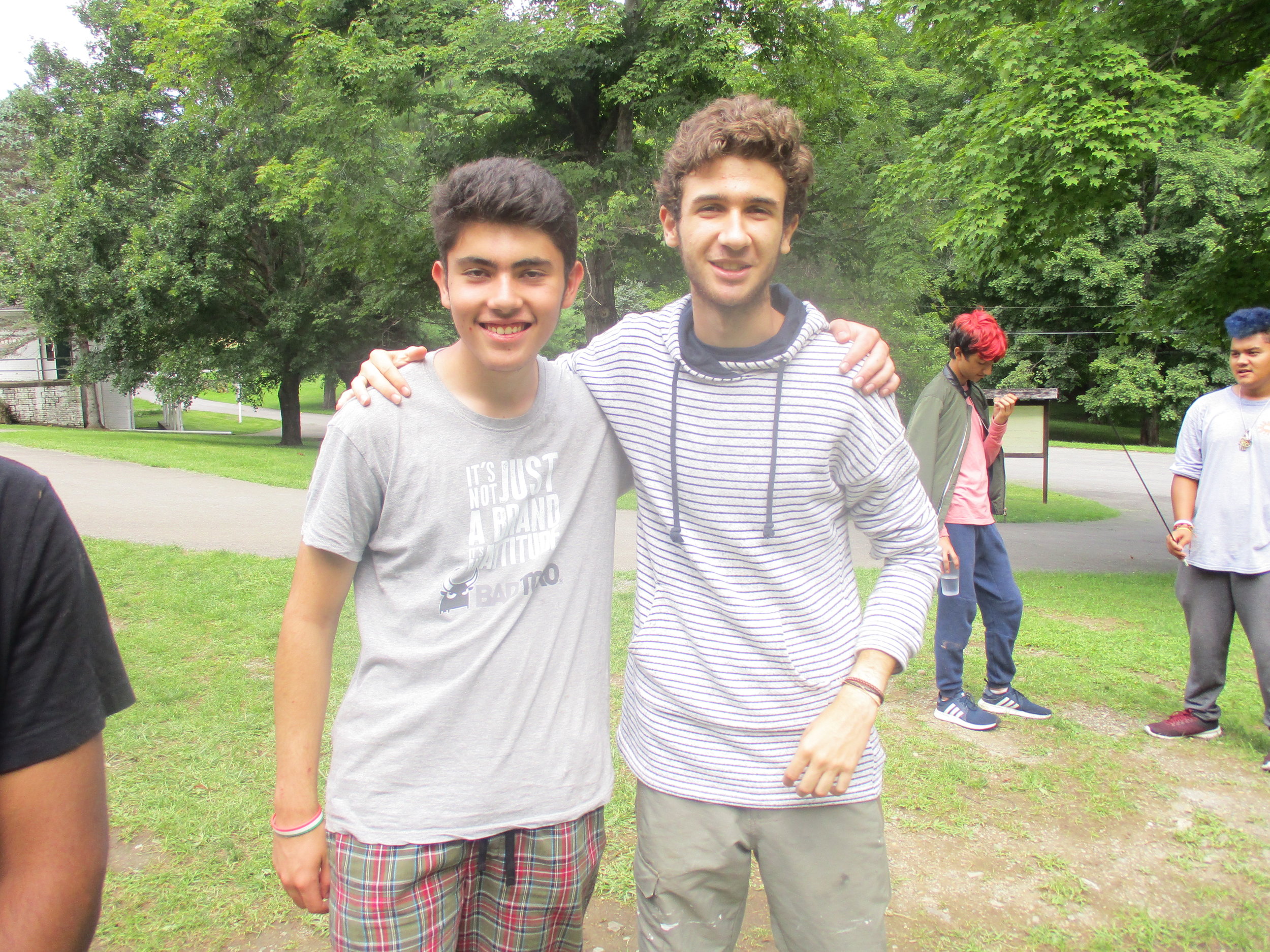 Sport Competitions
Throughout the whole month, various sport tournaments were hosted, and the majority of campers participated in these events. Campers engaging in sports built their relationships through team games, and people learned true sportsmanship through competitions. We'll take a brief look on what happened during this summer.
Soccer Tournament
One of the most popular tournaments throughout this summer, the soccer tournament has gathered the most participants and audiences and it was very competitive.
Soccer matches were held on certain dates in the soccer field, and great games took place. The 6 teams that participated were:
Kansla

Big Boys FC

Camp Rising Sport

Worldwide FC

B.B.B FC

Galactics FC
Basketball Tournament
The 2018 basketball tournament took place on our last rest day, August 17. Many teams participated in games, and it was a really exciting tournament.
The tournament was ran in a four team format. The teams would compete to win the CRS '18 championship. They would play a total of about three games depending on if they won their first two games. Each game consisted of 5 on 5; full court with a ref. Ultimately the tournament allowed for everyone to have fun and display whatever talent they had; while the tournament was cemented in friendly competition, the opportunity to play led to some exceptional performances.
Rajvir 15 points 3 assists 4 rebounds
Ophere 24 points 1 assists 13 rebounds
Ethan 23 points 3 assists 6 rebounds
Justin 12 points 1 assists 15 rebounds
Jeffrey 13 points 6 assists 5 rebounds
Ebba 25 points 4 assists 13 rebounds
Swimming contest
Our leaders of the day also held a swimming competition. Each representative from each tent swam for their tent. The winner of this contest was Justin Lee (New York).
This Week's Instructions:
Tuesday
Intro to Lacrosse (Leo)
Intro to Action Origami (Guddu)
Understanding Comic Book Movies (Eli)
Wednesday
American Football (Justin & Marc)
Espanol Basico (Harold, Lole, Fidel, Ramiro)
The Netherlands (Sjoerd)
Hot Topic (Geno)
About Ancient History (Dimosthenis)
Acceptance as a Key for Development (David)
Camp Productions
Our amazingly talented campers created amazing artwork, music, and literatures. We'll take a look on some of the great works done by campers and in campus this summer.
 
"It's Only Everything"
Song by Zebadiah Drees (California)
It's only Pain
It's only Time
It's only Everything
It's only Life
It's only all that's wrong
In search of a lie
My dear friend
It's only me who's here
beside your likeness again
So tell me everything
Oh, Tell me everything
It's only everything
Ooooh
When it's only us
In you I trust
Cause it's only everything
It's only everything.
"Spacemen", an album by Zebediah Drees (California).
Coming out soon on Spotify and iTunes.
 
"Spotlight"
Poetry by David Garcia (Colombia)
I have never been in the spotlight of someone's eyes
I have never been in the center of someone's mind
I feel like I'm in the world's eyes
I feel like I want to fly
Those eyes remind me of the times
where the sound of the world says goodbye
Those eyes remind me of the time when your kiss sang me goodnight
I shake, I break
everytime you turn
I fake a smile
everytime you look into my eyes
I feel like I'm breaking,
I feel like I'm gone
I feel like I don't want to be here anymore
I feel invisible
and maybe that's better than looking in your eyes,
knowing it won't be better
I don't deserve attention I don't deserve the rush
because I don't have the courage,
To tell you the truth.