Blog editors: The second-year campers - Andrea, Emily, Talia, Daniela, and Remy
Hello family, friends, alumni, and everyone in between! Welcome to the first CRS blog post of the season! This edition is written by your 2018 second year campers: Andrea, Emily, Talia, Daniela, and (myself) Remy. We will be discussing each of our experiences so far, from being a leader of the day, referred to as sachem, to opening the sauna. So, sit back, relax, read, and enjoy!
First Day
The first day of Camp went really well. As the sachem of the day, Daniela and I hit the road at 6:20 AM to go to the Cloisters and pick up the campers (and get coffee too). We arrived around 8:00 AM and began greeting the first year campers and their families. It was so exciting to see the enthusiasm in their faces. The bus ride back was filled with loud songs, bus games, and meeting each other. Finally, we arrived to Camp and were greeted with the welcome song. The remainder of the day was filled with rotations and organizational work. Everything went really smoothly and everyone was so friendly. I can't wait to see what the rest of camp holds.
Remy Goldberg (2nd Year Camper, New Jersey)
2nd Year Experience
Coming back to Camp will always have a different feeling. The first time I came I felt nervous, shaky, not really sure of what this place would give me. Not too long after that I found myself at home and I knew I needed to come back. So, I did. The second years had the campus for ourselves for a couple of days. No need to make a line for the showers or to do your laundry. The magic of camp was still here, but we needed 58 other girls to reach its full potential.
That's when the countdown started. Days, hours, minutes, seconds to meet all these amazing girls. When we finally reached our destination, some campers were already there. Full of potential, smiles spanning their faces - potential to be leaders, potential to be sisters to one another, and potential to change. We all still have a long path to walk, but I am excited to see what all these girls bring to the tables and what camps brings to them.
Daniela (2nd Year Camper, Ecuador)
Rick Richter Visits
We were lucky enough to be visited by Rick Richter at camp this week, who was a CRS counselor in the 1950s. As he has done since his very first year at camp, Rick led two different Instructions: one on the history of Camp and another on U.S. colleges.
The history of Camp Instruction spans the founding of camp by George E. Jonas, better known as Freddie, prior to the Great Depression to the 1989 founding of the girl's camp at Clinton to the modern day. The colleges instruction is mainly geared towards international campers and gives helpful admissions tips for selective American institutions. Both were attended by many first year campers early in the first week.
Camp's appreciation for Rick, however, is much deeper than our gratitude for his two Instructions. He is a reminder of how Camp Rising Sun touches people throughout their entire life, and why the changes people experience at Camp last more than the weeks they spend here. Even though Rick comes at the very start of each camp season, he reminds us that the end of Camp is the real beginning and the bonds we have forged here will last for life.
Emily (2nd Year Camper, Colorado)
Being a Sachem
On my sachem day (where I led the Camp and planned the day's schedule), I did not know what was going to happen. Making decisions has never been my strong point. Trusting myself is so difficult for me. Being sachem for one day is a big challenge. But once you are sachem, you trust yourself and you know you have everyone's support. You become the person you have never thought you could be. When I was sachem, I started to trust the decisions I made (I had no choice) and I tried to put all my energy into it and give my best. But it was not that easy. At first I got stressed, I thought I could not be a good leader. But being a leader is not doing everything by yourself. The other second years, the counselor of the day and everyone helped me, and then I realized I could do it.
The Camp breathed positivity during the day and with the feedback session in the evening, I reflected on what I did. People liked my day. I was really happy, everything was really good.
Being sachem is difficult to explain if you do not have the chance to live it, but make sure that you learn about leadership and about yourself.
Keep calm and be your own sachem!
Andrea Luengo (2nd Year Camper, Spain)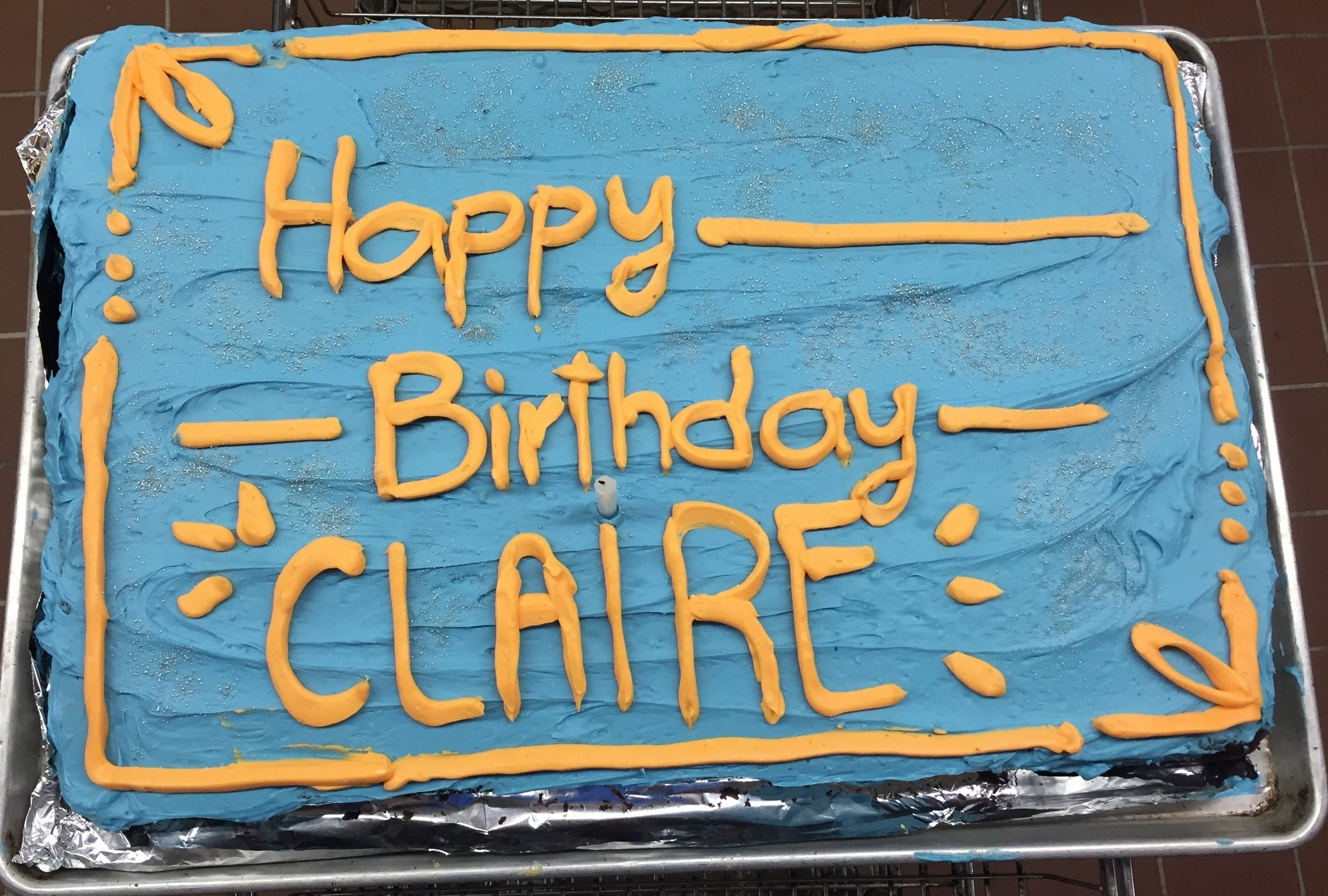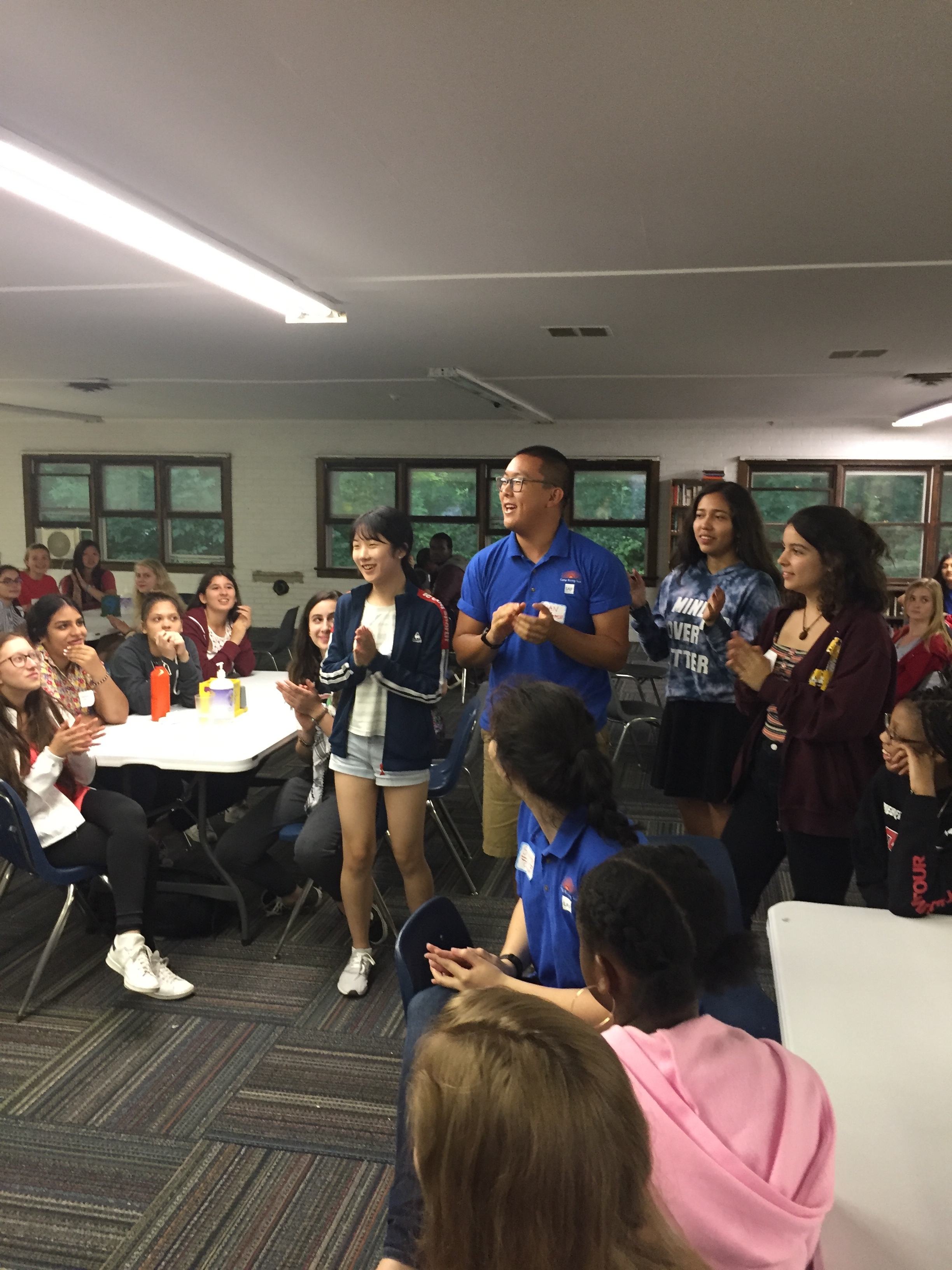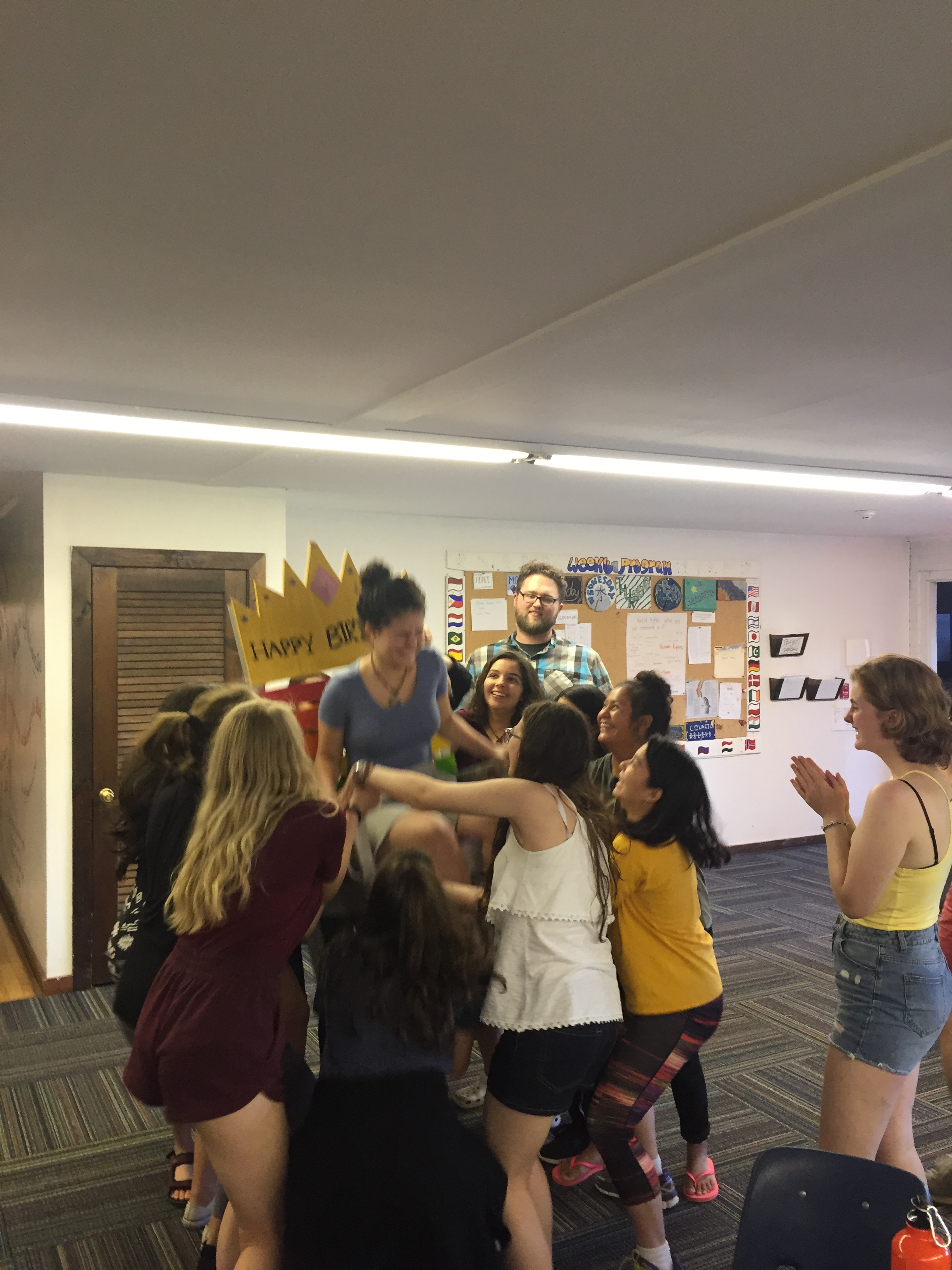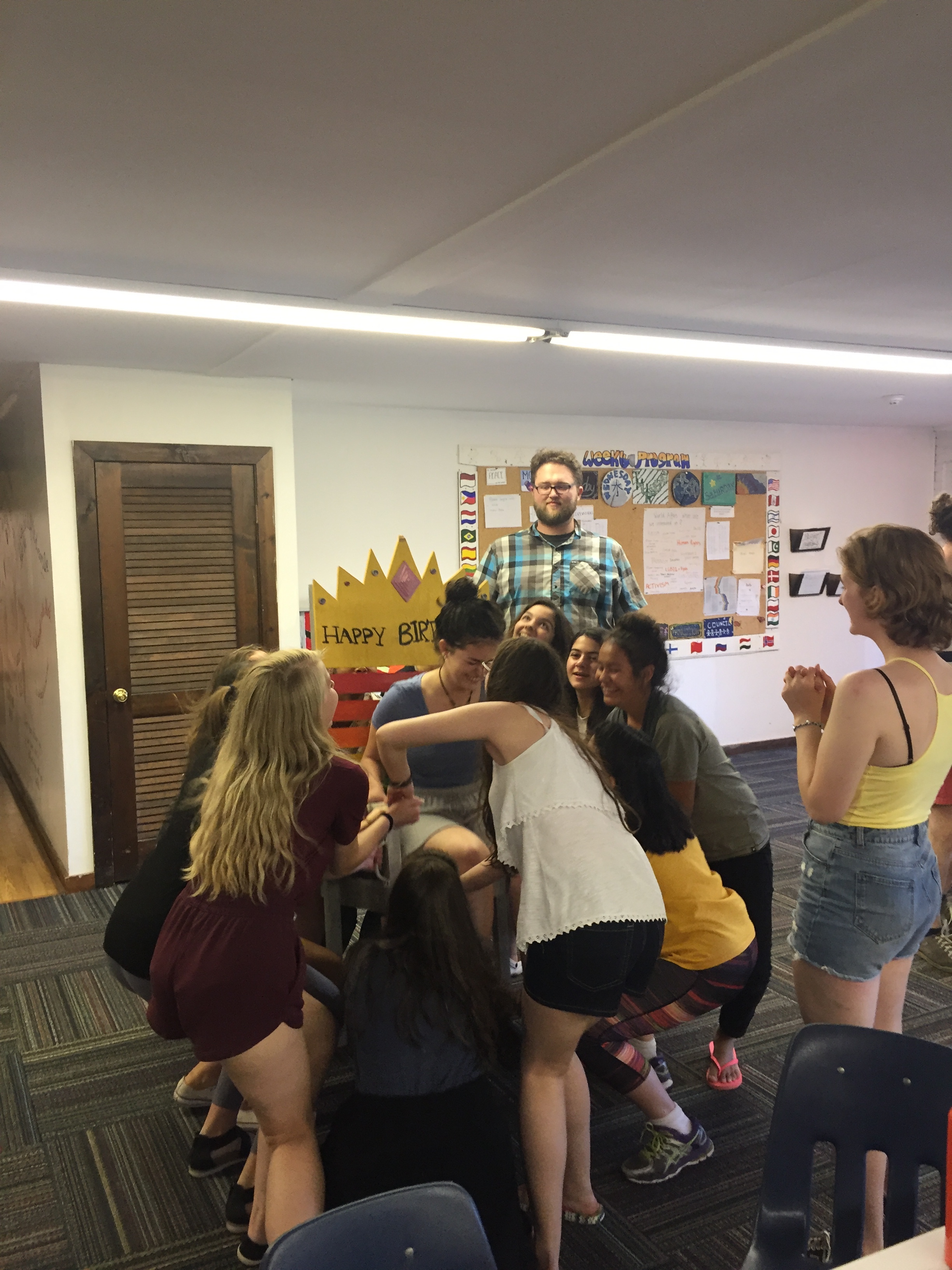 This Week's Instructions
This week, most instructions were led by counselors or second-year campers. Check the blog post next week to see the first round of first year camper instructions!
Friday
Saturday
Political Creative Writing (Emily, CO)

Magic 4 Chords (Andor, Hungary)

Boxing 101 (Samu, Spain)

Evidence (Justin, USA)
Sunday
Media Literacy (Mai Anh, Vietnam)

Language of Wakanda (Katleho, South Africa)

Watercolor Technique (Olivia, USA)
Tuesday
Debate (Jaime, Spain)

Shaolin Kung Fu (Tom, Germany)

Stand-up Comedy (Dan, USA)

History of Camp (Rick Richter)
Wednesday
GMOs (Olivia, USA)

Intelligent Robotics (Shannon, USA)

Nature + Me (Raven, Iceland)

U.S. Colleges (Rick Richter)
Thursday
The Restrepo Case (Dani, Ecuador)

Data Visualization (Sarah, USA)

Performance and Inspiration (Weronika, Poland)

Leadership Styles and Theories (Remy, NJ)

Soccer Skills 101 (Katleho, South Africa)